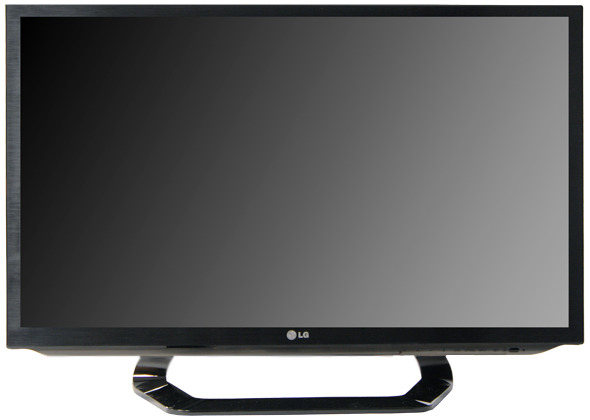 The LG 32LM6200 is the 32 inch model in the LM6200 series. The others being 42, 47, 55, and 65 inch models.. This I can say without a shadow of a doubt, The LG 32LM6200 is above and beyond amazing. Not just in picture quality, but in many other technical departments. Including 2D to 3D conversion. What this means is this HDTV will take any 2D image and change it to 3D for you. Not only that, but you can adjust the amount of 3D you want until the picture is exactly how you like it! That's not typical in a 3D capable TV. You can then couple that with LG's 3D sound zooming. Hard to explain just how good it sounds.


Up-converting. the LG LM6200 series is capable of taking any device you connect to it, whether it be a blu-ray player, dvd player, and yes, even your VHS player and up-convert the signal to HDTV quality. Are you a gamer? If you play split screen with a friend, you can use special glasses with this TV and it will be like you're both playing on two separate TVs. The glasses actually allow you to play any split screen game, but it each screen will be hidden from your opponent. Only the person in the glasses can see your own screen. That was pretty cool!


The picture quality, well, it basically proved to be unmatched. At least equal to the best of the best out there right now. At 1080p, using 120Hz, you'll never see motion blur in a very detailed image. Add that with Local Dimming that can actually, through sensors, calculate the exact light around your TV (like the light coming from your windows) and adjust it with precision with LG's picture wizard technology, so you can see the darkest of blacks and brightest of whites in any lighted room situation.


Aside from everything above the LG 32LM6200 is a Smart TV capable of connecting via Wifi to allow you to use a whole host of smart TV apps from YouTube to web browsing. Included in the All in One Entertainment Center, which will allow you to use your controller as a magic wand, so-to-speak. It just like the controllers you would use on your Wii. You also have Smart Share which will give you access to your external storage devices like a PC, smart phone, or tablet. Allowing you to display all these items on your screen.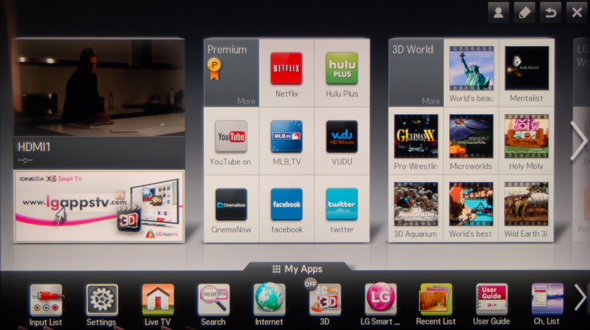 So what are the cons? There's always cons, but there's ways to combat most of them. The LG 32LM6200 is edge lit led HDTV. All edge lit TVs come with their short falls, such as flashlighting, which means a slight bright clouding of the picture in dark scenes, usually in the corner of the TV. This is typical in a edge lit LED TV, and if you want to completely avoid it, then you'll need to buy a plasma, oled, or crystal led TV. The way to avoid the flashlighting is to go to your settings and make the backlight setting 50 – 55, and make your contrast 85 – 90. Many people make the mistake of putting their backlighting setting to 100. Don't do this. It's never necessary and actually ruins most movies or shows. After you make the setting change you shouldn't notice a thing.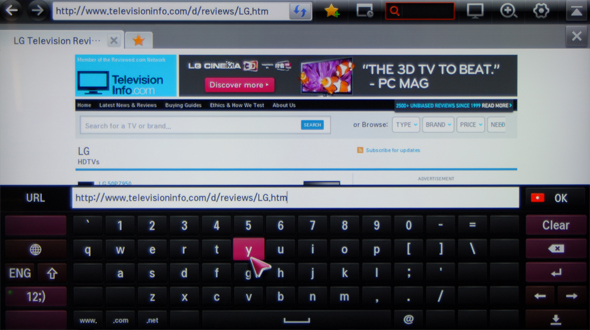 All in all the LG LM6200 series is quite frankly incredible, and the user reviews show my point even more. Take your time and read through the user reviews and see for yourself. You'll be very happy with this purchase.
LG 32LM6200 Specs

Series Name

LM6200

HDMI In

4

Size

32 in.

Format

1080p

Is 3D

Yes

3D Type

Passive

General Type

LED

MSRP

650 $US

Component Video In

1

S-Video

0

Composite Video

1

VGA

1

DVI

0

EX-LINK

No

OTA Analog Antenna

Yes

3.5mm Audio Input Jack

1

Ethernet

Yes

Wi-Fi

Yes

SPDIF (Digital audio output)

1

DLNA

Yes

USB

Yes

USB Number

3

Photo Playback Ability

Yes

Music Playback Ability

Yes

Video Playback Ability

Yes

Aspect Ratio

16:9

Display Technology

LCD

Backlighting

LED-edgelit

Resolution

1920 x 1080

Surround Mode

Yes

Equalizer

Yes

Number of Speakers

2

Speaker Wattage

20.0

Stand Included

Yes

Remote Included

Yes

Height (in)

18.2 in

Width (in)

29.8 in

Depth (in)

8.8 in

Weight (lbs)

22.5 lbs